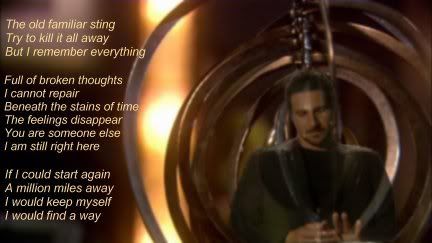 Title:
Twice in a Lifetime – Part 9/9 – Epilogue
Pairing:
Jack/Nathan
Rating:
this segment PG, overall NC-17
Word Count:
~3100
Warnings:
AU, general insane plot bunny that got out of its cage when it's highly likely that it shouldn't have. Also a tissue warning for those who get teary easily, which includes me!
Disclaimer:
No, I don't own them. If anyone who does own them finds me witty enough to give them to me though, I won't object!
Summary:
When you're messing with quantum mechanics and looping in time, you never can be sure how many times you've tried to correct the same mess. Because it is a time loop, because only a select one or two carry the memories, maybe the events of "Once in a Lifetime" were just one loop. The loop before now catches up to 112 in this installment.
( An Epilogue, In Which There Occurs A Tragic Mistake, An Inability To Make A Hard Choice, And The Unmaking of A Lifetime. )
( Author Notes )