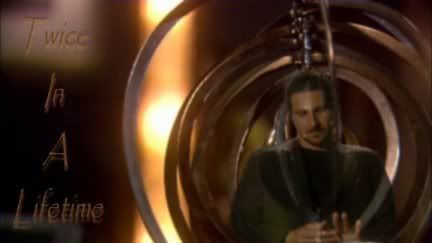 Title:
Twice in a Lifetime – part 6/9 - Chapter Four
Pairing:
Jack/Nathan
Rating:
this segment PG13, overall NC-17
Word Count:
~6000
Warnings:
AU, general insane plot bunny that got out of its cage when it's highly likely that it shouldn't have.
Disclaimer:
No, I don't own them. If anyone who does own them finds me witty enough to give them to me though, I won't object!
Summary:
When you're messing with quantum mechanics and looping in time, you never can be sure how many times you've tried to correct the same mess. Because it is a time loop, because only a select one or two carry the memories, maybe the events of "Once in a Lifetime" were just one loop. This story is one time where Henry got it just right for himself and Jack, Nathan and Allison didn't manage to stop Henry when they sent someone back, causing the next loop, the events of episode 112, "Once in a Lifetime". But those events don't matter now. Because this is the story of the loop before. And while in quantum mechanics, it didn't actually happen, in the heart it did actually happen.
( Chapter the Fourth, In Which There Occurs An Injury With Fortuitous and Not So Fortuitous Consequences, An Expansion of the Conspiracy, and A Test From the Guard Dog. )